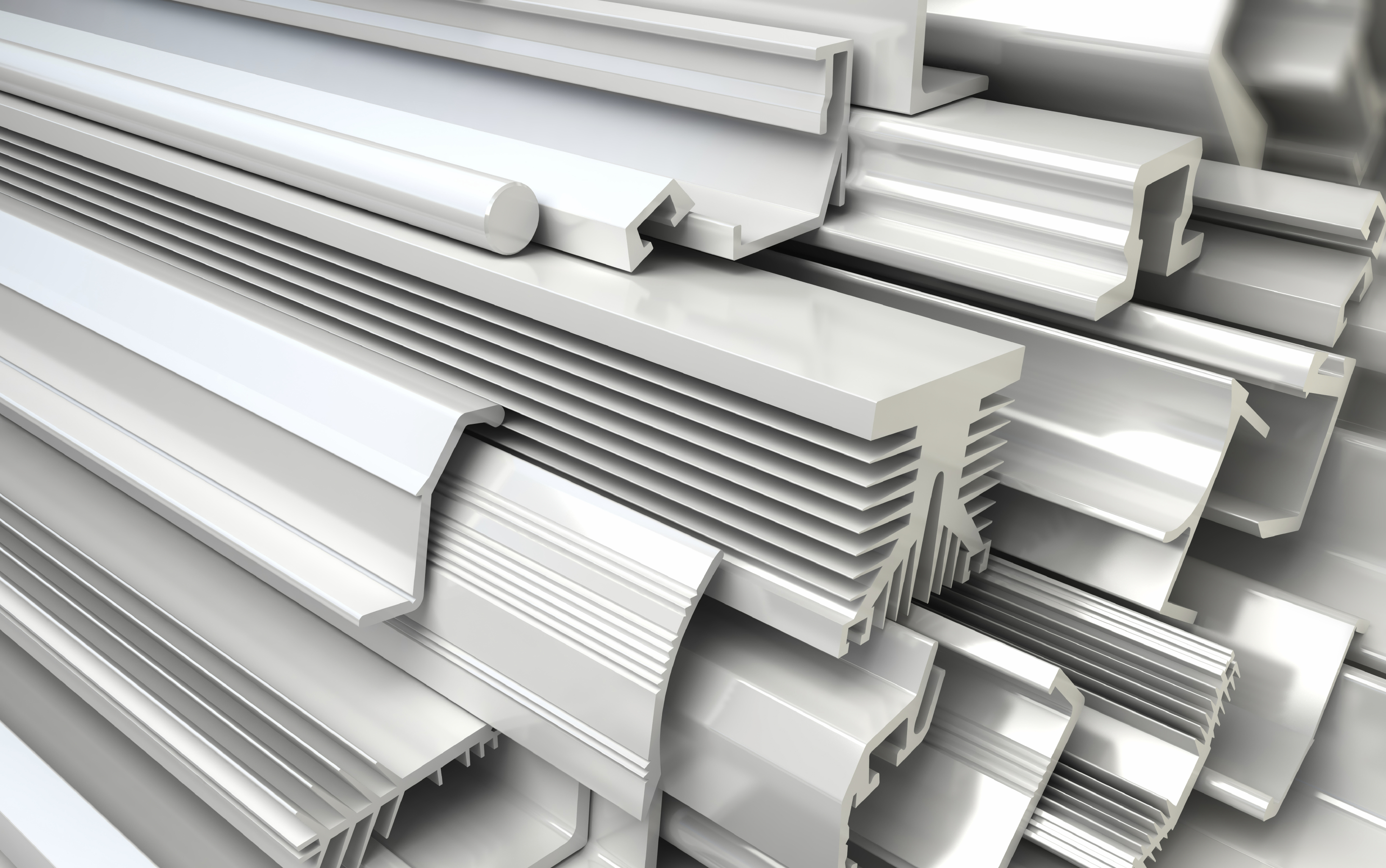 Properties:
Low thermal conductivity
Low electrical conductivity
Good weatherability
Ignition resistance, Chemical resistance
Wide range of colours, including clear grades
Cost efficiency is apparent due to versatility of applications
Typical applications:
Window frames, pipe, trims, automotive accessories, ticket molding for point of sale, merchandizing displays
Rigid PVC
Our most commonly used PVC due to its relatively low cost and durability. Usage of PVC has grown steadily since its introduction in the early 1930s to become a very widely used plastic in a myriad of uses from mouldings to extruded pipe. PVC has excellent resistance to water and aqueous solutions.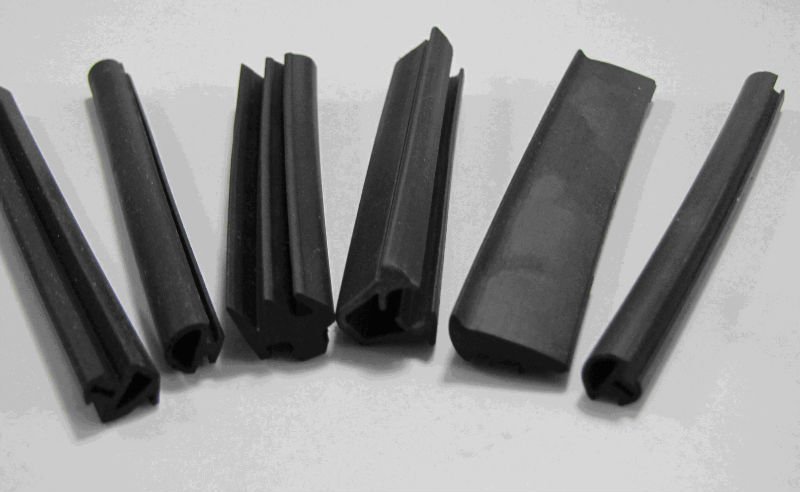 Properties:
Available from very soft to semi rigid
Wide range of colours,
Good weathering
Typical applications:
Gaskets, bumpers, flex trims, T-edges, tubing, weather-stripping
Flexible PVC
Because it is durable, dependable and light weight, flexible PVC helps packaging do its job to maintain the integrity of the products inside, including medicines. Widely used in gaskets, wiring and cables.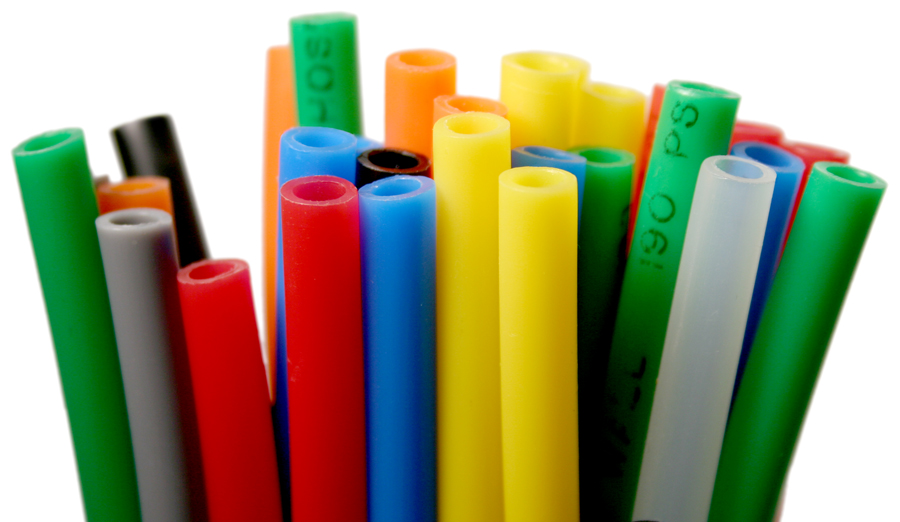 Properties:
Excellent chemical resistance
Nontoxic
Ductile at very low temperatures (-60C)
Typical applications:
Pipe and tubing, automotive accessories, protective trims, and profiles
Polyethylene
Polyethylene is one of the most widely produced plastics in the world.  It comes in a variable crystalline structure that gives the material a wide range of physical characteristics. Generally, as the crystallinity increases the density classification increases.  The higher density material becomes more stiff and rigid.
EVA – Ethylene Vinyl Acetate: Soft Pliable –  Packaging, electrical wire and automotive parts
LLDPE – Liner Low Density Polyethylene: Packaging tubing
LDPE – Low Density Polyethylene: Packaging, tubing, and pipe
MDPE – Medium Density Polyethylene: Electrical, tubing, and pipe
HDPE – High Density Polyethylene: Tubing, pipe, profiles, protective trim
Properties:
Fatigue Resistance
Dimensional stability
Resistance to compression set
Heat aging stability
Low Temperature flexibility
Excellent U.V. and Ozone stability
Typical applications:
Weather stripping, seals, glazing boots for window seals, commercial glazing gaskets
TPE
Thermoplastic Elastomers (TPE's) are generally low modulus, flexible materials that can be stretched repeatedly to at least twice their original length at room temperature with an ability to return to their approximate original length when stress is released. In addition to use in their basic form, TPEs are widely used to modify the properties of rigid thermoplastics, usually improving impact strength.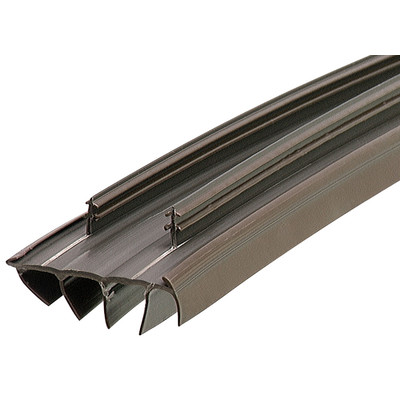 Properties:
Two hardness – rigid spline with softer flexible fins
Two colours are possible
Cost reduction
Typical Applications:
Weather stripping, T-based slide in gaskets, hinges, glass tracks
Dual-Durometer PVC
The Dual Durometer Plastic profile combines a mixture of two materials with different properties into one extruded product. Each material provides a unique benefit for the application. The two compatible materials are combined so that the heat fusion bond, renders the final part as one product. Typical material combinations are Rigid PVC and Flexible PVC, TPE and Polyethylene.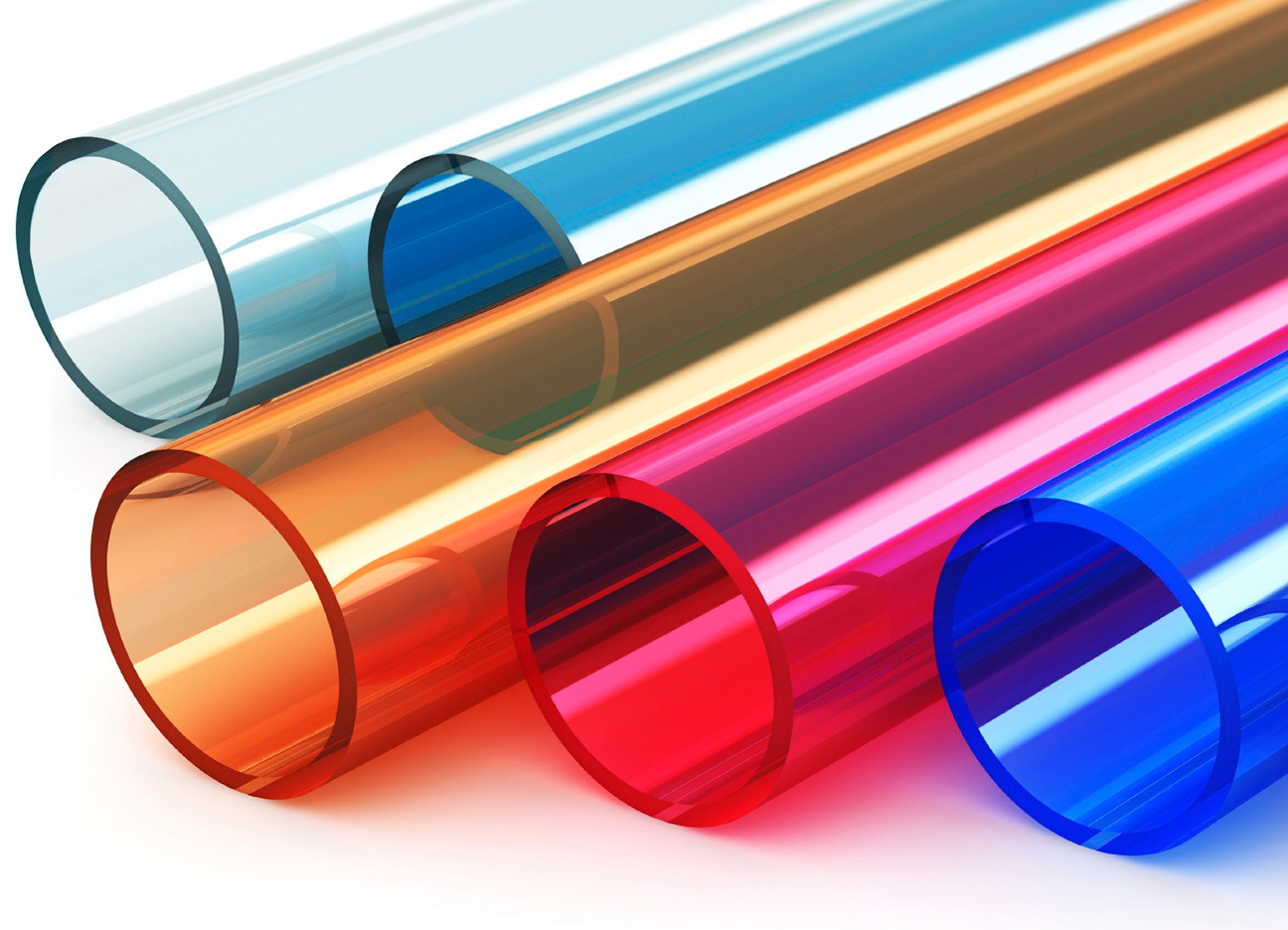 Properties:
Excellent Impact Resistance
Exceptional light transmission
Environmental Stability
Easily coloured
Good chemical resistance
Good U.V. resistance
Typical Applications:
Lighting applications (fixtures), sign applications, pipe
Acrylic
Acrylic is a tough transparent plastic, an alternative to glass, that first appeared on the market as the trademark, Plexiglass™. It is a synthetic polymer of polymethyl methacrylate, or PPMA. Because it is tough and shatter resistant, it was used during World War II for many things, including periscopes, canopies and gun turrets. It is ideal for lighting and sign applications.
Properties:
Superior toughness
Excellent clarity
Good U.V. characteristics
Typical Applications:
Light diffusers, merchandising displays, automotive, packaging
Polycarbonate
Polycarbonate is durable, moldable, and lightweight and is shatter proof.  Although made commercially available in a variety of colors, the raw material allows for the internal transmission of light nearly in the same capacity as glass. Polycarbonate polymers are used to produce a variety of materials and are particularly useful when impact resistance and/or transparency are a product requirement (e.g. in bullet-proof glass).
PC is commonly used for plastic lenses in eyewear, in medical devices, automotive components, protective gear, greenhouses and exterior lighting fixtures. Polycarbonate also has very good heat resistance and can be combined with flame retardant materials without significant material degradation.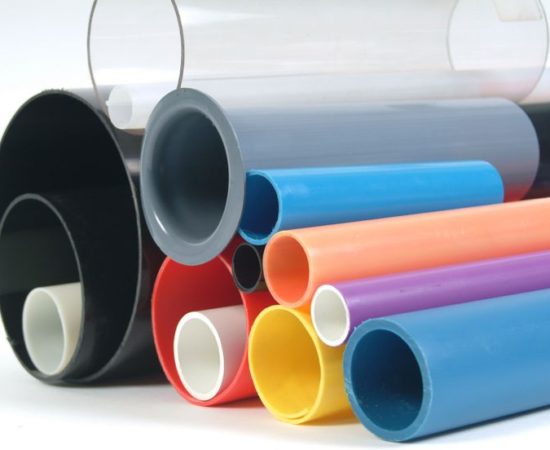 Properties:
High rigidity
Excellent impact strength
Good chemical resistance and electrical insulation properties
Typical Applications:
Pipe, packaging, refrigerator liners, conduit
ABS
ABS is derived from acrylonitrile, butadiene, and styrene.  The most important mechanical properties of ABS are impact resistance and toughness. A variety of modifications can be made to improve impact resistance, toughness, and heat resistance.  It is widely used for machining pre-production prototypes since it has excellent dimensional stability and is easy to paint and glue.